Please join us for a Gobles Public Schools 2023 Bond Community Forum tonight September 13, 2023 in the Middle School Gym.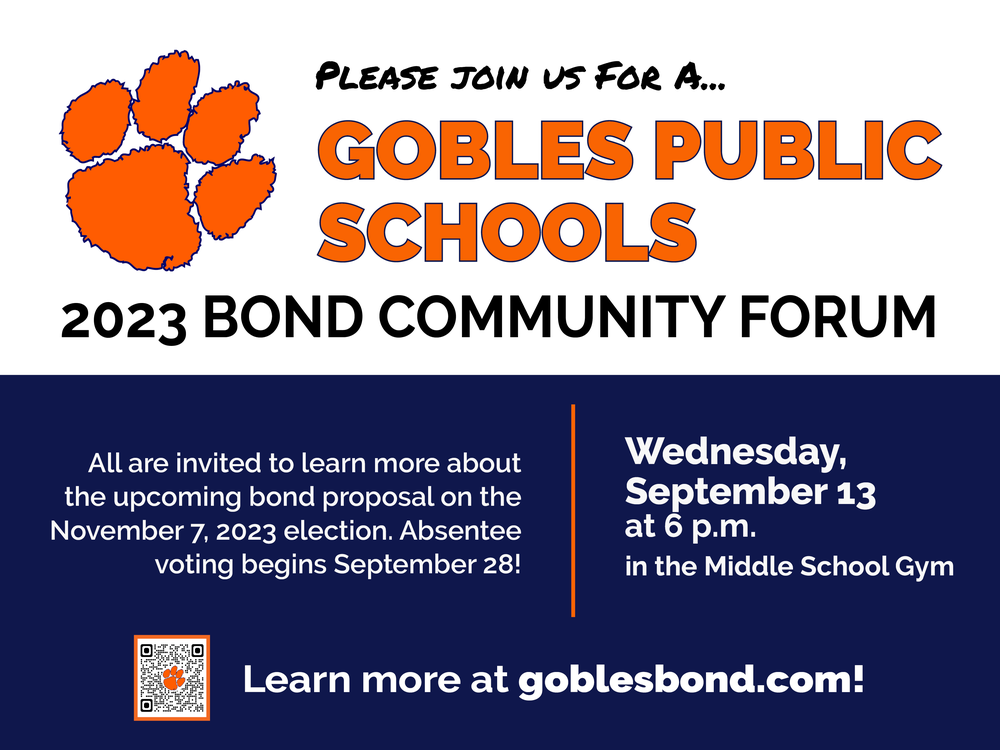 TIGER TRIBUTE 2023! Friday, September 8, 2023 (Festivities begin at 5pm) Varsity Football Gobles vs Fennville 7pm Features of the the night include: *Pregame flyover *Pregame parade through campus (5:30 parade start time) *Interactive stations & displays by Military branches, local Police & Fire *POW/MIA Missing Man table *Custom uniforms sponsored by the Navy *VIP food tent for Military/First Responders *Individual recognition of our nation's heroes *Patriotic face paintings and much more......

REMINDER: THERE WILL BE NO SCHOOL FRIDAY, SEPTEMBER 1ST AND MONDAY, SEPTEMBER 4TH. HAVE A GREAT HOLIDAY WEEKEND!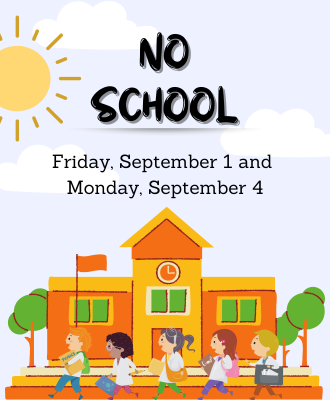 Wings of Hope Volleyball Match, August 30th at Gobles High School. The Gobles Tigers will be playing again the Tigers of Allegan, together these great communities will be joining forces to fight for a cause. Together we can make a difference! JV game starts at 5:30 p.m. and Varsity will follow. Raffle items for donations and $1 per ribbon to write a dedication and place on the wall. All proceeds go to Wings of Hope. Hope to see everyone there!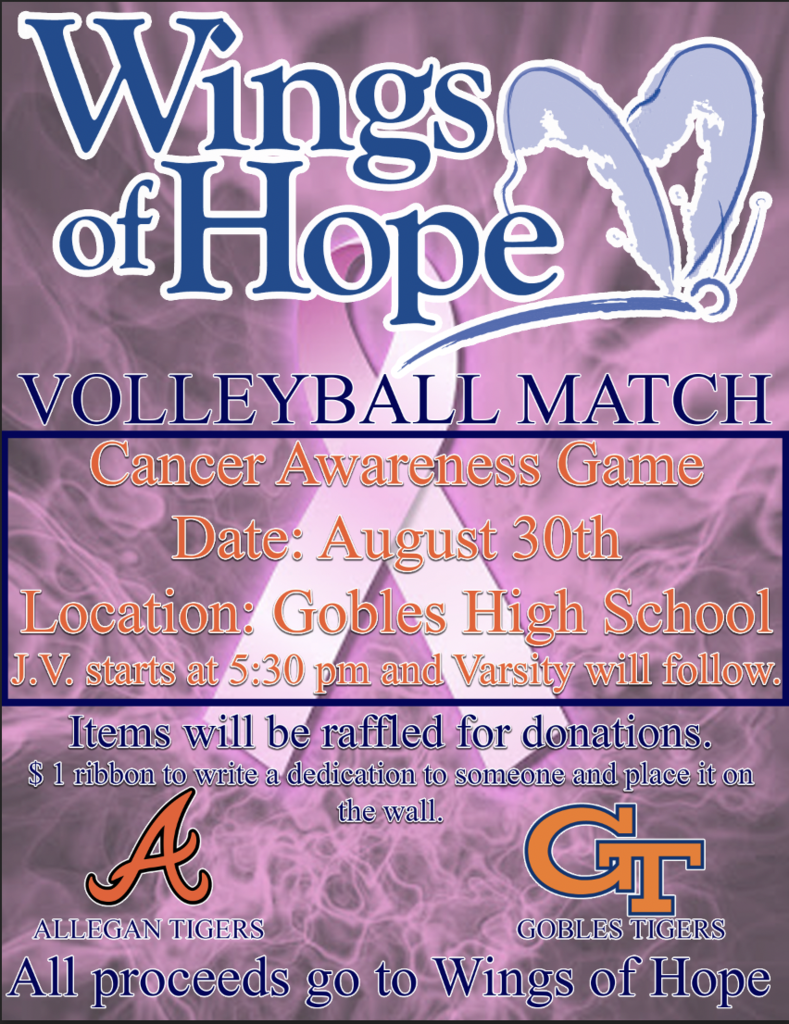 Tonight's Varsity Football game has been moved to Saturday, August 26th at 1:00 p.m. The JV Football game will start at 11:00 a.m. on August 26th. Sounds like a great day of Gobles Football! Tonight's Tiger Bash is still on as scheduled and we can not wait to see everyone!

Tiger Bash 2023! See you there!!! Note: Varsity Football Game Thursday, August 24th starts at 7:30 p.m. now due to the warmer weather.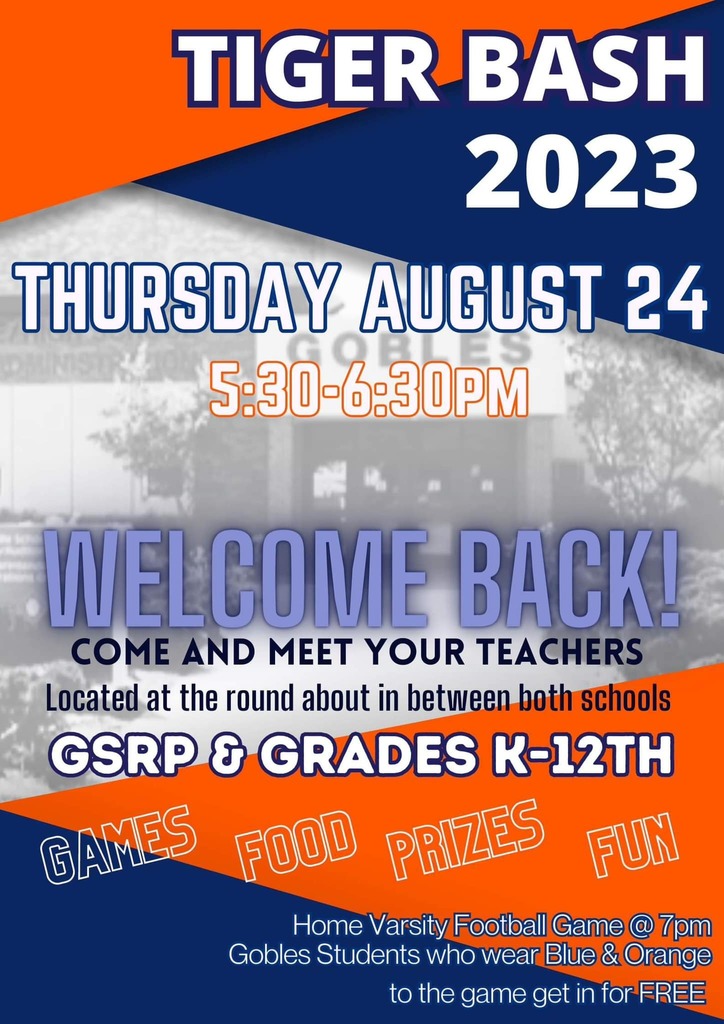 Welcome Back Gobles Tigers! First Day of School, Monday, August 28th - Half Day MS/HS - Begins at 7:30 a.m. - Dismissal - 11:00 a.m. Elementary - Begins at 8:30 a.m. - Dismissal - 12:00 p.m.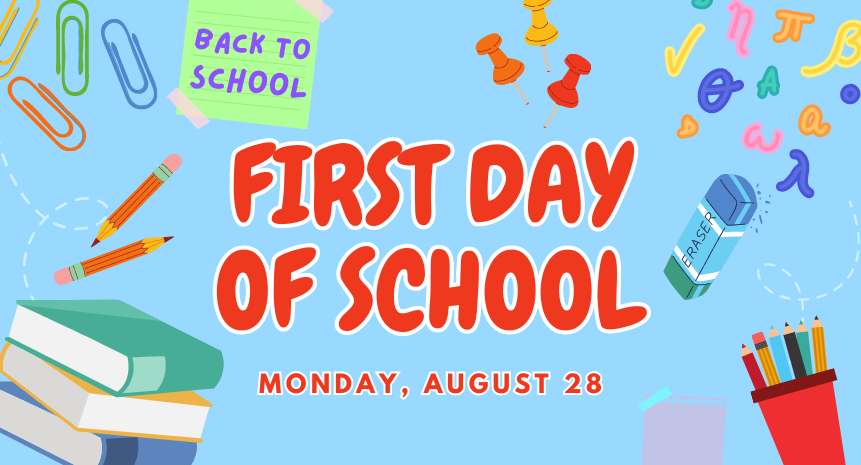 Important information regarding gate admission prices for our athletic events. You can purchase all season sports passes in the athletic office for the upcoming 2023-24 sporting events.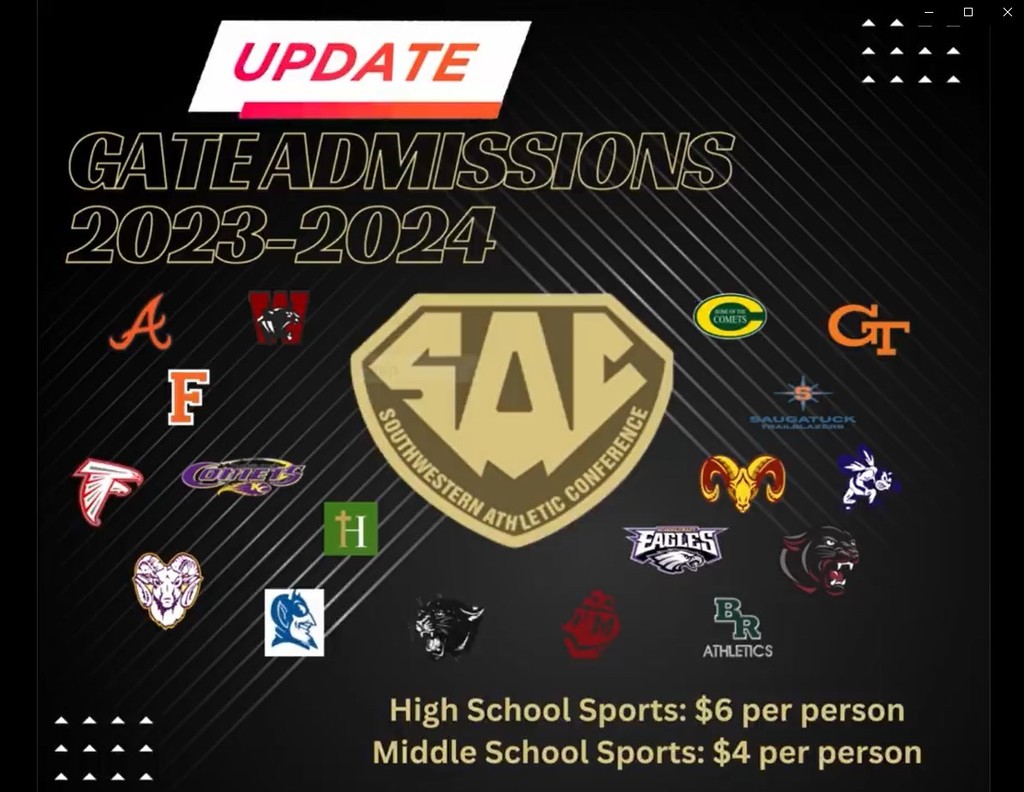 Catch up with the latest student stories, events, and news updates. It's everything Gobles Public Schools, in your pocket. If you haven't already, download the app! Download for Android
https://bit.ly/3kReL9d

Download for iPhone
https://apple.co/3F5rw7S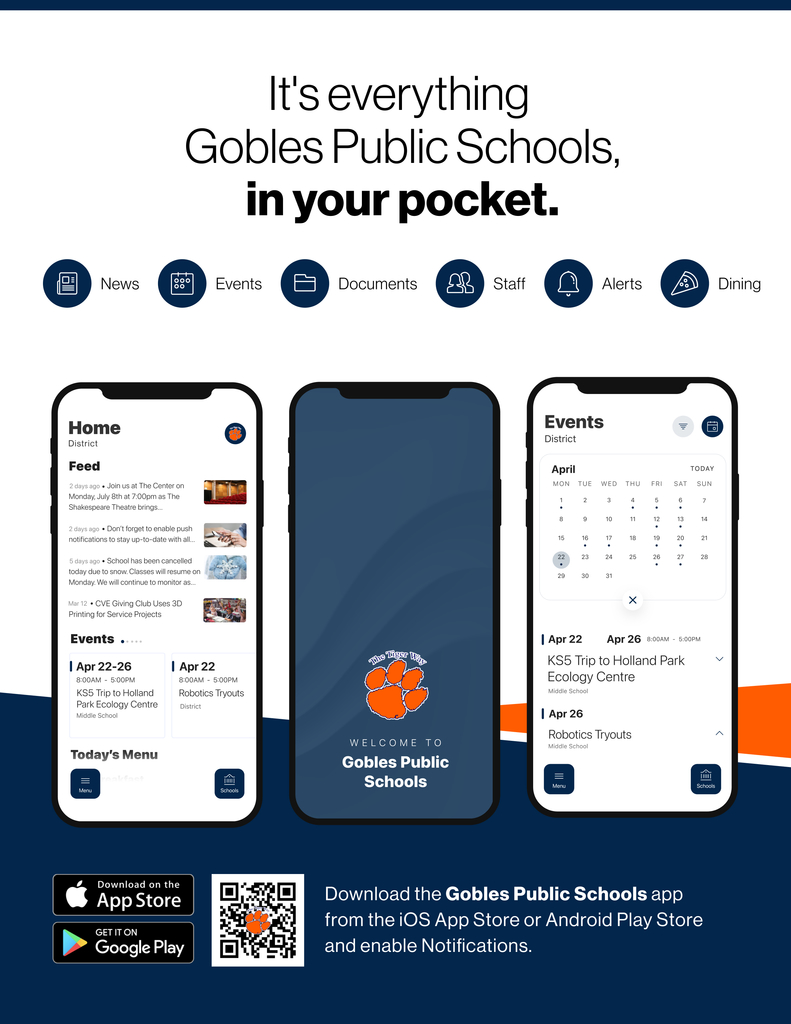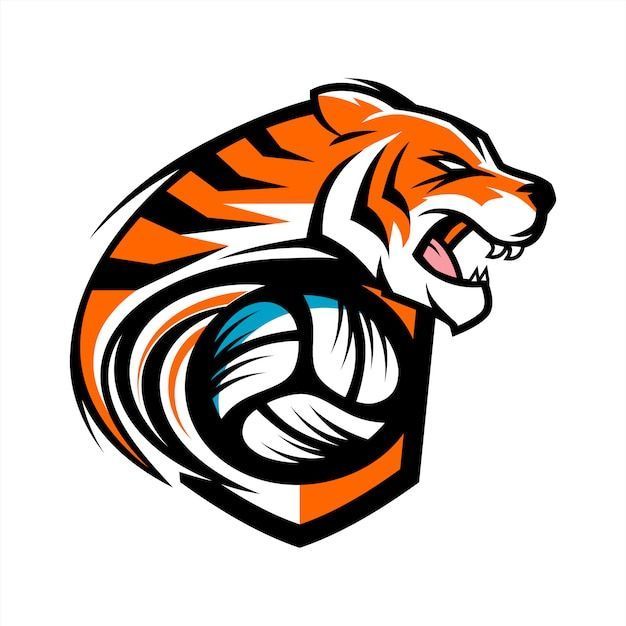 Gobles Tiger Banner Project. Banners are 2x4 and double side. Orders will be placed with alternating colors. Where: Banners will be displayed on light and telephone poles within the Gobles Public Schools School District. When: Orders are due no later than Friday, August 25, 2023. Orders can be dropped off at the high school office or mailed. Cost: Banners are $110 each (includes hardware). Checks payable to Gobles Public Schools Mail orders to: Gobles Public Schools 409 North State Street Gobles, MI 49055 Questions: Contact: 269-628-9390 or
jim.wiseley@gobles.org
While the banners are made of high-quality vinyl, the purchaser understands the banner will be subject to the elements. Purchaser does not hold Gobles Public Schools, City of Gobles, or its employees, responsible for the wear and tear of the banner. Replacement banners will be available for $80. This is not a fundraiser.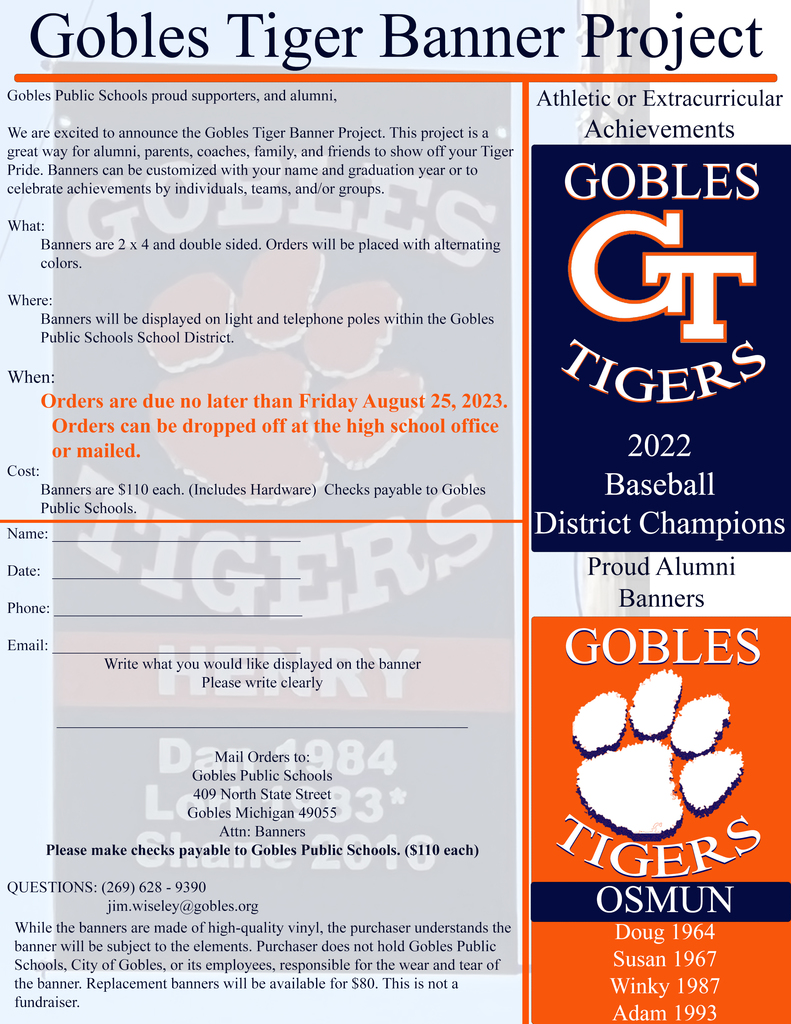 Youth Development Company/PAL is coming to GOBLES!!! We are so excited to serve this community and offer not only a learning center for infants and toddlers but before and after school care as well! July 25th 12pm-7pm we will be holding Drop-in Interviews for staffing these amazing programs! If you're looking for a Full or Part-time position where you get paid to play, come join us!! Apply at ydcpal.org if you are unable to join us.
Youth Development Company/PAL is coming to GOBLES!!! We are so excited to serve this community and offer not only a learning center for infants and toddlers but before and afterschool care as well! Youth Development Company is enrolling now! We Are Expanding... We are opening a new location in Gobles in Fall 2023. Please click the button below and let us know how best to serve YOUR community
https://www.surveymonkey.com/r/J69D3QT
or Go to
https://www.ydcpal.org/

HAPPY LAST WEEK OF SCHOOL! Monday, June 5th - HALF DAY Tuesday, June 6th - HALF DAY Wednesday, June 7th - HALF DAY Thursday, June 8th - HALF DAY & LAST DAY OF SCHOOL! Dismissal Times: Secondary - 11:00 a.m. Elementary - 12:00 p.m. Have a SAFE & FUN summer Tigers! See you next year! The Tiger Way!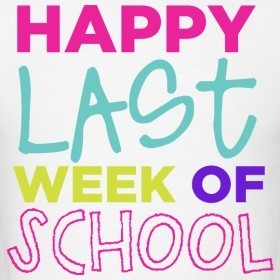 Monday, May 29th Gobles Public Schools is closed to observe Memorial Day. Have a fun & safe holiday weekend! The Tiger Way!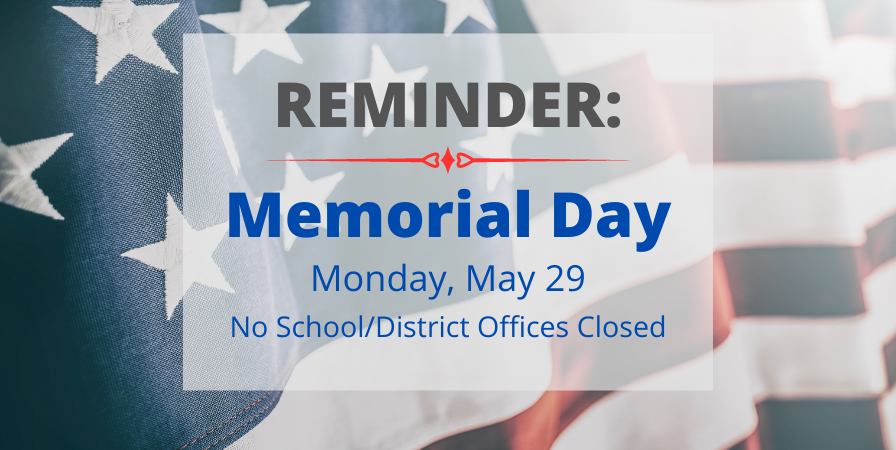 EARLY RELEASE DAY. Wednesday, May 10, 2023 EARLY RELEASE SCHEDULE: Elementary Students Schedule- Start time 8:30 a.m. End time 12:00 p.m. MS/HS Students Schedule- Students will be released at 11:00 a.m. Early Release Bell Schedule Middle/High School Hour Time 1st 7:30 a.m. - 8:00 a.m. 2nd 8:05 a.m. - 8:30 a.m. 3rd 8:35 a.m. - 9:00 a.m. 4th 9:05 a.m. - 9:30 a.m. 5th 9:35 a.m. - 10:00 a.m. 6th 10:05 a.m. - 10:30 a.m. 7th 10:35 a.m. - 11:00 a.m.

National School Lunch Hero Day! Thank you for all you do! The Tiger Way!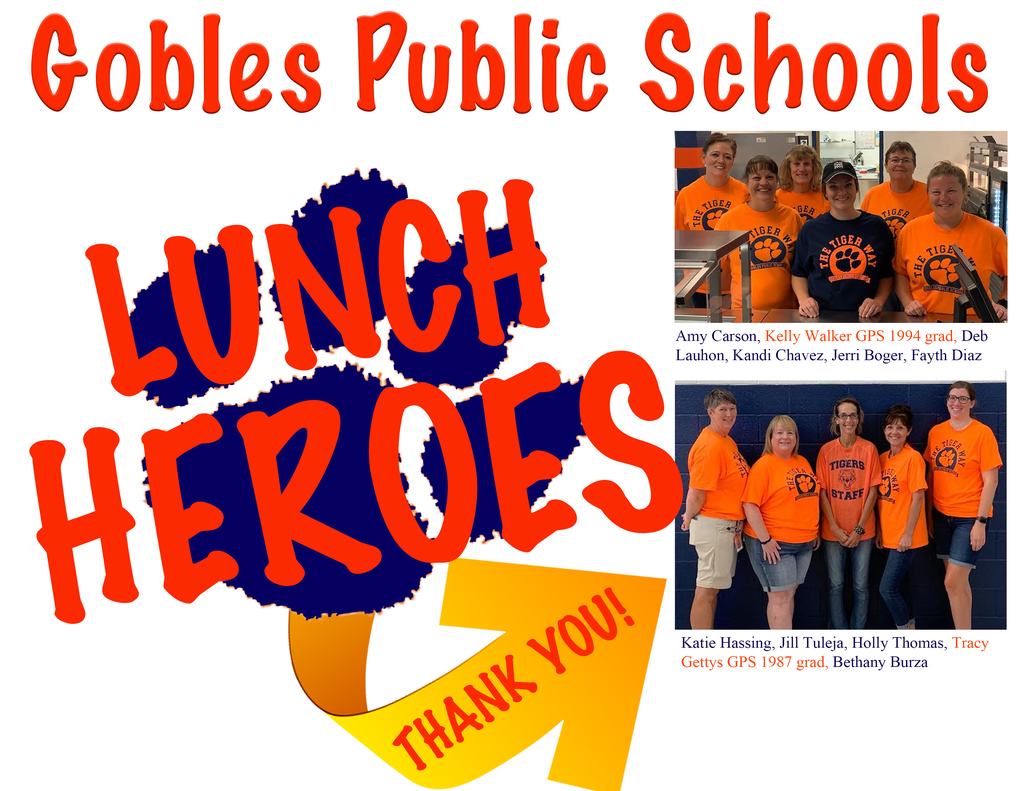 Gobles staff and community members are encouraged to nominate a Gobles teacher for recognition as The Gobles Tiger Way Teacher of the Year. These nominations will be used to select up to three (3) teachers who have modeled The Tiger Way with outstanding professionalism, and/or have made major contributions to student learning and achievement, and/or have made contributions to the wider Gobles community. All nominees must be currently employed teachers at Gobles Public Schools. All nominations should be based on a consideration of the following criteria: - Outstanding contribution to students, the school, and/or wider community; - Evidence of professional growth through The Tiger Way. (Leadership, Integrity, Respect, Responsibility, Pride & Tradition); - Use of innovative or proven teaching practices; - Evidence of outstanding professionalism; - Evidence of student achievement in teaching area; - Evidence of significant impact on a child's life and/or learning. Nominations will be accepted through Wednesday, May 10. Click Here to Nominate:
https://forms.gle/nBPqE6pZXA1oEn4i8