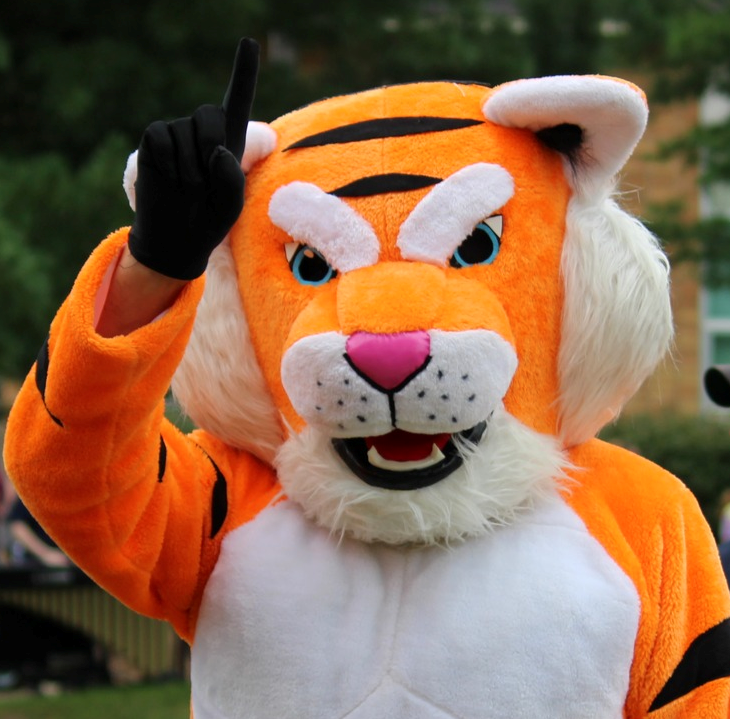 NOW ENROLLING FOR THE 2ND SEMESTER OF 2022-2023!
Enrollment Information
​Interested in learning more about Gobles Virtual Academy? Please contact Mrs. LeAnn Seiler at 269-628-9340 or complete the following form.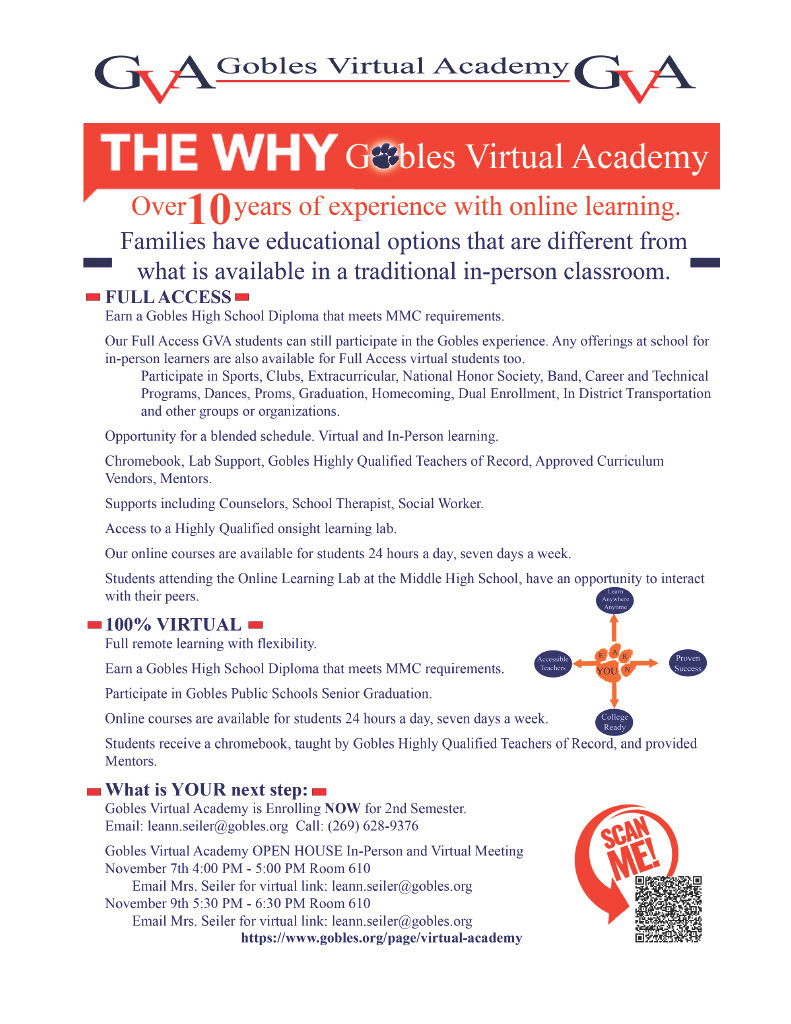 GOBLES ONLINE COURSE CATALOGS
Elementary Catalog:
Middle School Catalog:
High School Catalogs:
Michigan Online Course Catalog Link
micourses.org/
GOBLES VIRTUAL ACADEMY NEWSLETTERS​
2022-23 School Year
2021-22 School Year
Frequently Asked Questions (FAQ)

1. If a student graduates from the Gobles Virtual Academy program will they actually receive a Gobles diploma or does the student only receive a certificate of completion?
Students receive a fully endorsed Michigan Merit Curriculum diploma from Gobles Public Schools so long as they take the required MME exam and complete all graduation requirements.

2. Are there textbooks that go along with the online curriculum?
Most courses use online content and/or online textbooks.

3. Is there a minimum amount of time the student must be online for the program?
Online courses are similar in rigor to traditional courses at Gobles. Students can expect to work actively on line 4-5 hours per week per class with additional study time as needed.

5. If a student is having difficulty in a subject area, is there help available?
All online courses offered by Gobles Public Schools are taught by certified teachers to assist students with course content. In addition, a mentor teacher will be available by email, phone or appointment for questions related to online content.

7. Approximately, how long does it take to complete one course?
Online courses are one-semester courses however, based on a student's skill level, knowledge, and work habits, they may finish early.

8. Is a Virtual Academy student eligible to try out for a Gobles sports team?
Yes. Virtual Academy students must meet the MHSAA criteria for participation in interscholastic athletics.

9. Are online courses easy? No. Web-based instruction is very challenging and time intensive. Students should expect to spend a similar amount of time and effort with online courses as traditional classes.